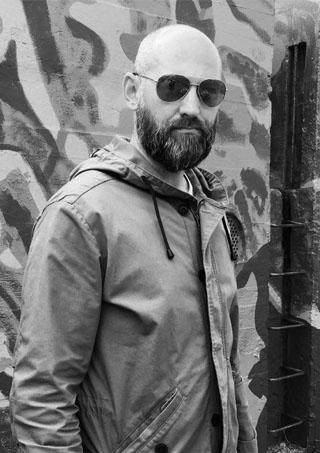 SORIN SIMON
Everything started back in 2004 when I decided to start my djing career. Bought a pair of technics 1210 and few vinyls and started learning how to mix! Not easy at the beginning,but I manage to move forward and now I got my own record label (123bpm Records) I'm part of Rocksteady Jersey and residency in one club here in Jersey.
Naturally born in Romania Transylvania,but from 2008 I mooved to Jersey UK where after few weeks on the island I got few phone calls from owners of the clubs and invite me to perform under their roofs
Started with minimal techno at the beginning mooving slightly up to dub tech techno, my dj's who influenced my style along those years are my romanian guys from a.rpia.r, premiesku, ricardo villalobos, luciano, sven vath,richie hawtin guys from desolat tini and loco dice. I was playing along Europe at few festivals and parties .
Sonar Off in 2012, Monegros desert festival 2013,at home in Transylvania at Back to the wild #3 2015, 2years anniversary Molecular Beams 2015,this year on Electric Castle in Transylvania. Performing along few dj like Nastia, Paul Woolford, Jagerverb(Berlin), Suze Rooser, Ant Brooks,Yousef, Ben Newman and many more underground dj.
My style is based on dub techno dark minimal inspired from sounds and vibes of nature.
My favourites producers are David Gtronic, Outway, Snilloc, East end dubs, A.rpia.r and many more,most of them techno area Actually resident in Ce Soir here in Jersey UK.